As a South Florida special event photographer, I am aware that there are usually certain tips and a checklist that I follow when photographing an event or corporate function.
BELOW: Fine Cuisine is often a feature of high end corporate events. Often companies what to show their top people a really great time and fine food is a great way to achieve this. As a Miami corporate event photographer, photographing the display of fine cuisine shows where the company money was spent.
Incorporating the company name and logo into the ice display is a great way for a company to maximize company ad space.  The food and ice sculpture below was provided by Eggwhites Catering.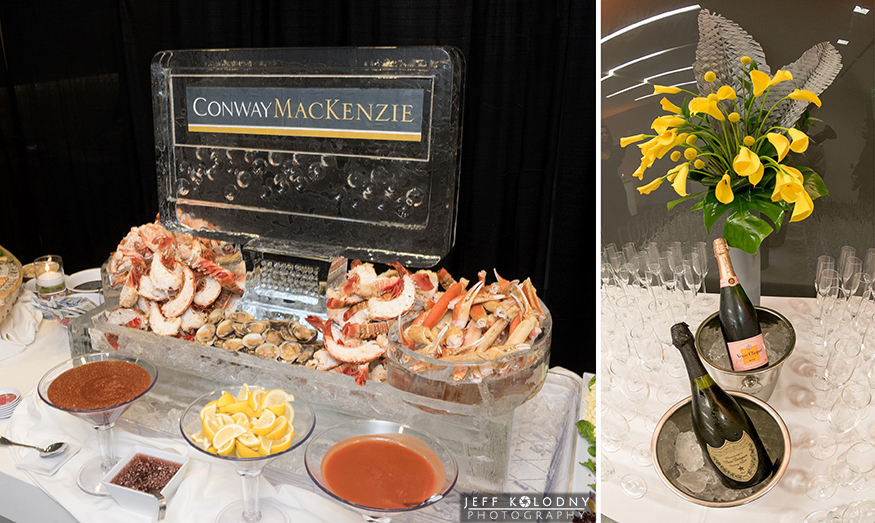 BELOW: If you are going to celebrate your companies achievements then why not start by having a model hand your top sales staff or important clients a fresh glass of champagne.   As a event photographer, I'm always on the lookout for opportunities to take unique photos that show human interaction.  Walking around shooting pictures of people just eating doesn't cut it.  It's the action between the event guests and the talent or entertainment that really helps to breath fun and excitement into a corporate event.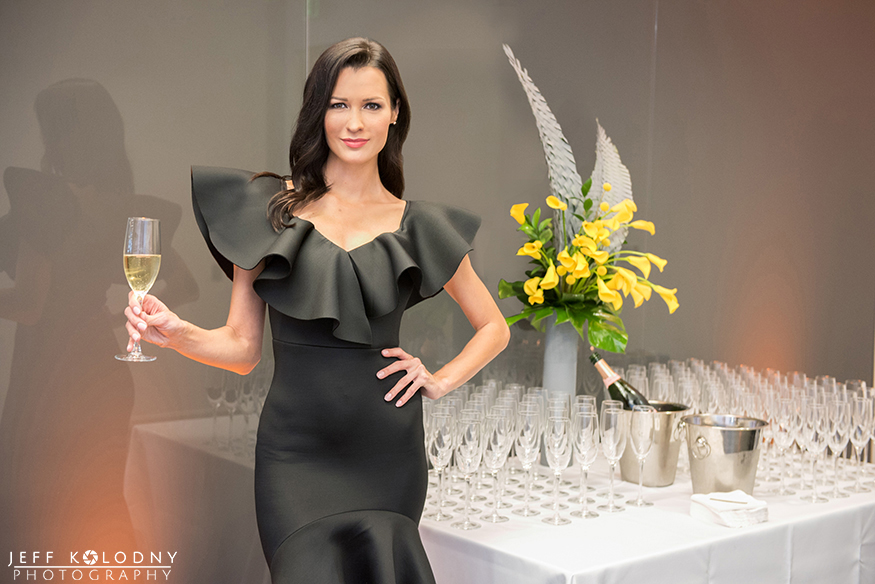 When photographing a speaker, one must have a keen sense of timing in order to capture the speaker with a nice, flattering expression. The photographer needs to shoot enough shots throughout in order to achieve this. Many people are quite animated when they speak and are often unaware of either silly or strange facial expressions they might make, so taking enough photos during the speech is imperative to insure that enough decent expressions are captured. It is also great to be able to capture hand gestures when photographing speakers and presenters. This adds a nice animated touch to the photos and makes them look less stagnant.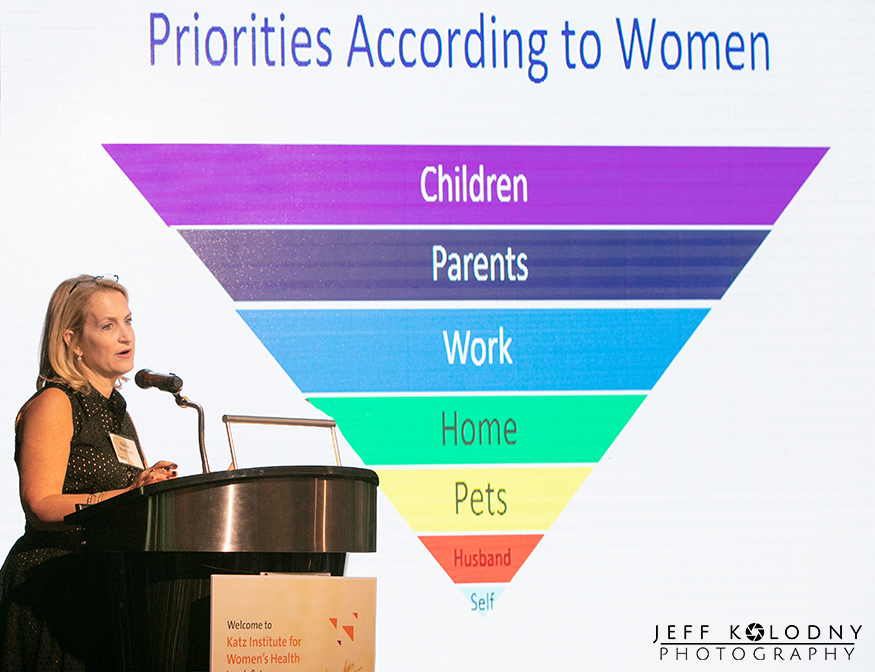 ABOVE AND BELOW. These 2 photos were taken at a Charity Event in Boca Raton, Florida. Often charity events will include some sort of educational lecture. Your South Florida Corporate Event Photographer should make it a point to photograph the speaker and the chart. Placing the speaker in a location that doesn't interfere with the chart is important. Equally important is the photographers skill of using enough flash to light up the speaker yet still allow the chart to appear clearly.  The above photo was taken at The Polo Club, in Boca Raton.  The Polo Club is one of my favorite venues and is a great location for events such as weddings. Bat / Bar Mitzvahs, and corporate events.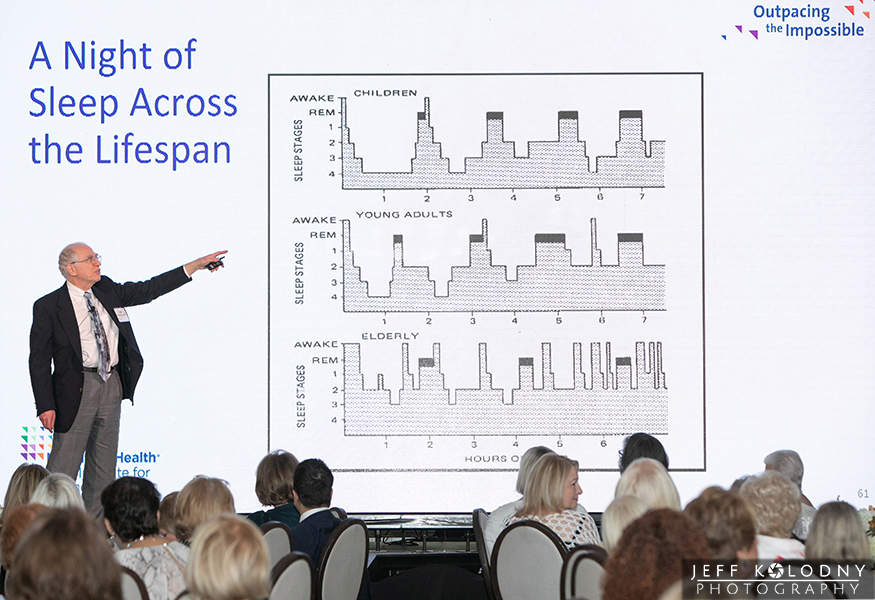 An essential piece of equipment to use when photographing speakers is a long fast telephoto lens. It is necessary as it allows the photographer to be a distance away and still be able to achieve a close, well-composed shot.
BELOW: Many Corporate events feature live entertainment. As you can see in this blog post, Special Events in South Florida feature all kinds of unique and interesting entertainment. Over the years I have photographed events that include Belly Dancers, Fire Eaters, Synchronized Swimmers and celebrity entertainment.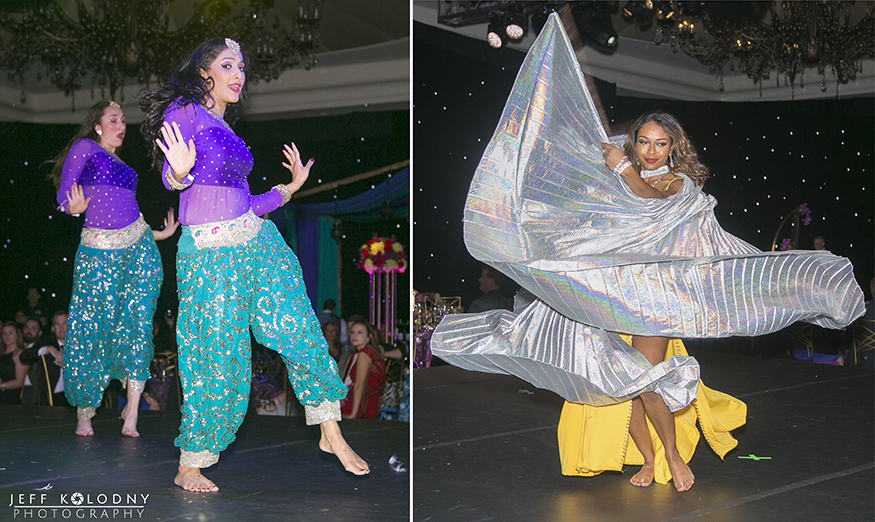 BELOW: I photographed these fire dancers at a corporate event in Orlando. During the outdoor cocktail hour the event guests were treated to this amazing display of dance and fire.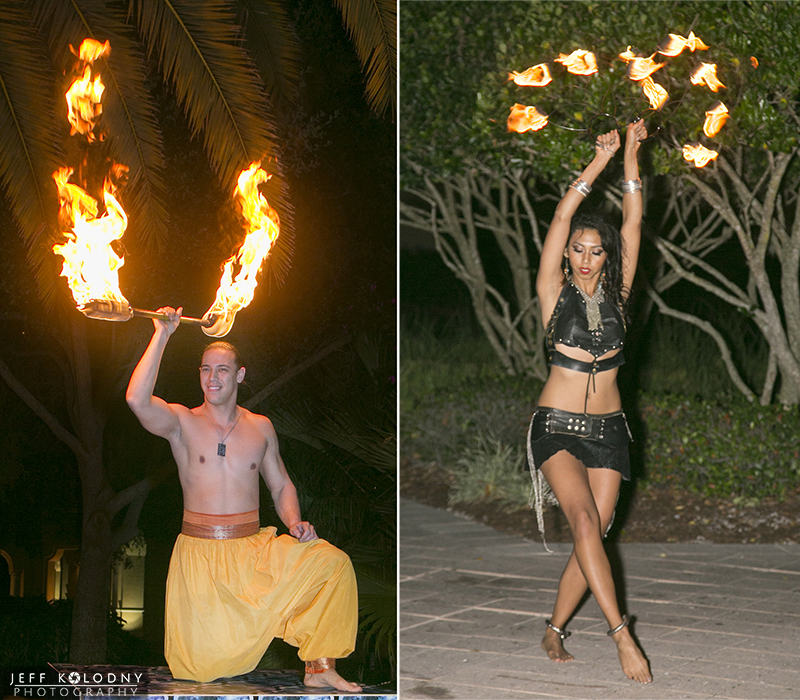 It is important to shoot some fun group photos without going overboard. The client will expect to see their attendees having a great time, socializing, exchanging ideas etc. The peoples' faces should be visible in the photos, not mostly the backs of heads. One thing to be aware of is that after several days of photographing the same people at an event, it becomes evident that some people tire of having their picture constantly taken. At this point, the photographer must use some restraint when taking the photos and/or use a long telephoto lends to capture the attendees unposed from a distance. Once again, hand gestures and some action is good to try to capture in this situation.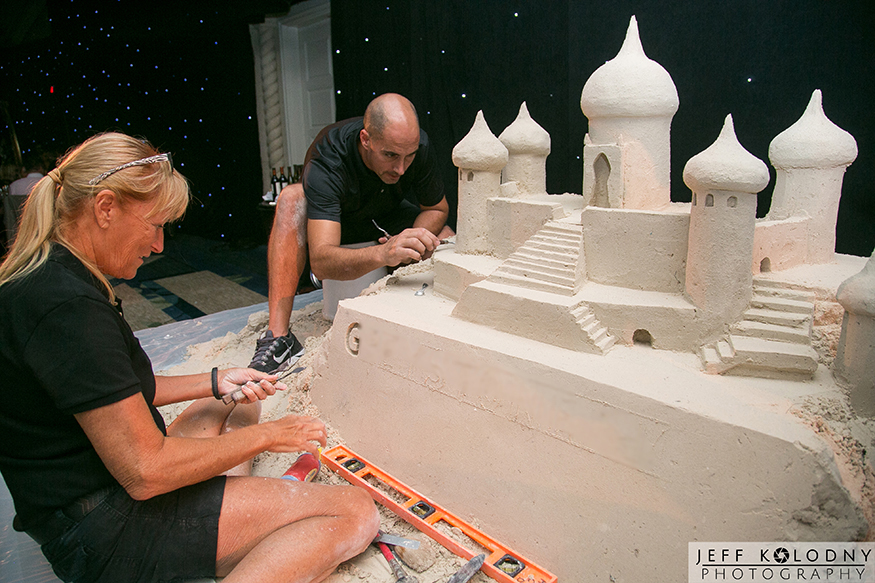 BELOW: On the spot printing. Otherwise know at Step and Repeat photography, Photographing guests and having finished printed photos ready by the end of the event is very popular. For this corporate event not only did we shoot the portraits and print the photos, we also inserted the finished photos into custom frames.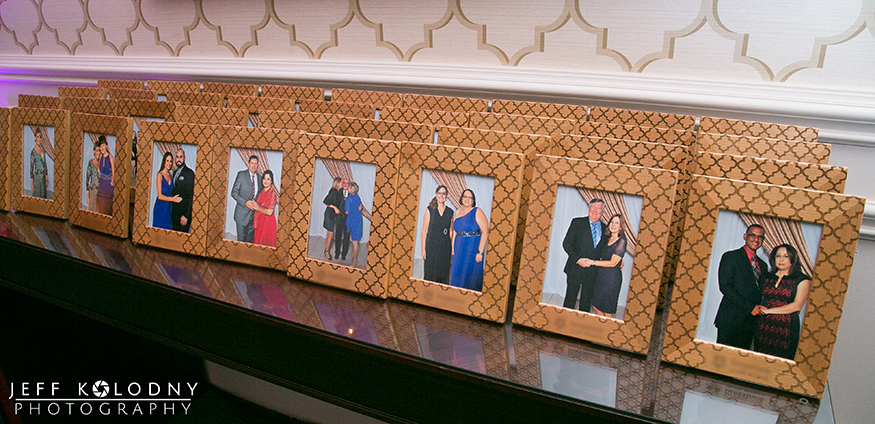 Below: Corporate event decor: Photographing decor at a corporate event is also important. Many Miami Corporate events are all about business and having a good time. However, some events also include fancy upscale decor. In the event your Palm Beach or Miami event includes fancy decor it should be photographed.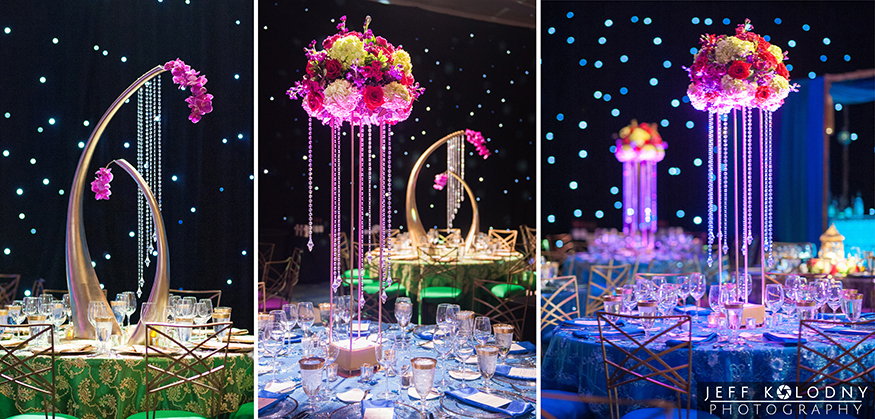 Photographing all the signage at an event is also very important. Sponsors and companies pay big bucks to have their company's information and ads posted around a trade show or convention. Often the company attendees don't get to spend time looking and checking to see that their advertising dollars were put to good use. Having photos of sponsors' advertising at a special event is very important, especially if the sponsor decides to look through the photos for proof of advertising after the fact. As a South Florida special event photographer, I am always very judicious about photographing not only all the signage at an event, but also the décor and overall look and ambiance that is present. The signage and décor are a huge expense and companies holding events like to have a record as to what everything looked like to assist in future event planning as well.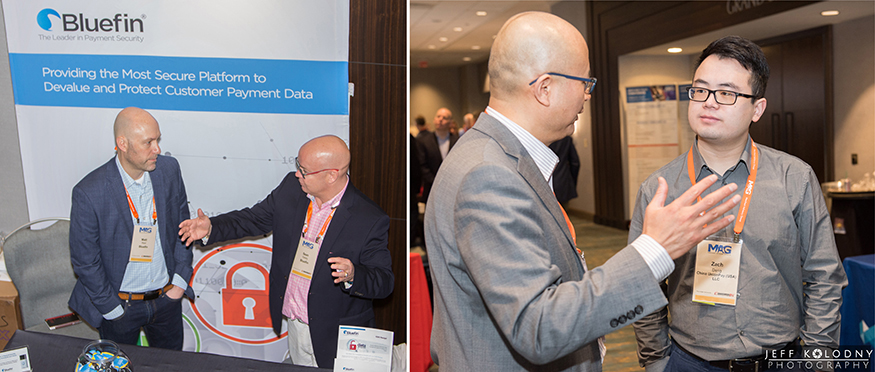 The photos above and below were taken at the Marriott Harbor Beach in Fort Lauderdale.  The Harbor Beach Marriott is not only a great venue for corporate events but is also a beautiful location for Weddings, Bat / Bar Mitzvahs and other types of parties.  For more on this great venue here is a link to another article on the Marriott. Weddings at the Harbor Beach Marriott.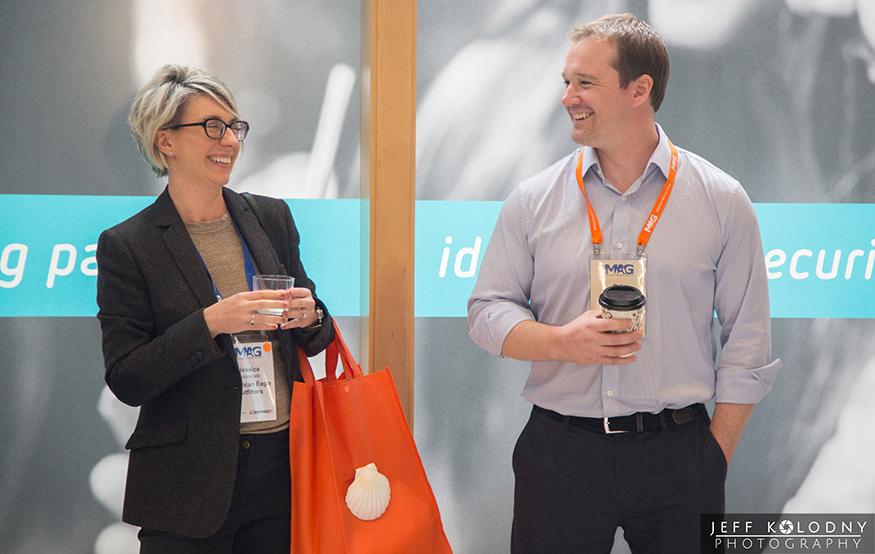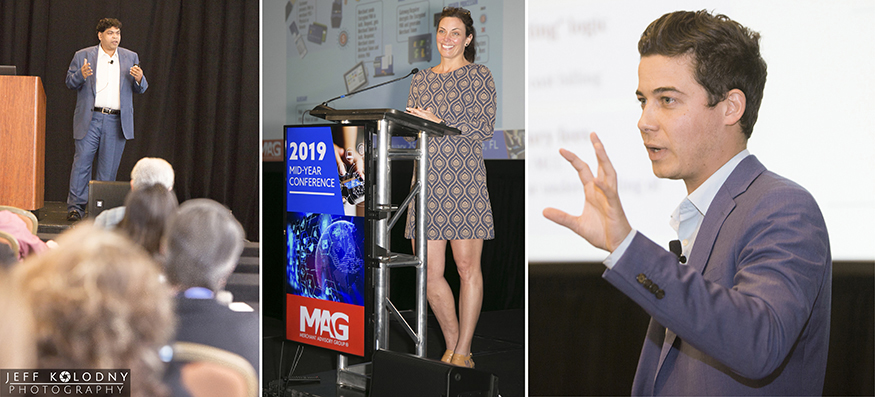 There are so many topics to cover when it comes to South Florida events.  Every event is unique, some events are more corporate oriented and others are intent in providing a fun time for the attendees.  Events such as team-building events are designed to teach company employees teamwork and help develop a positive attitude.  On my website I have written several different articles on events and corporate events.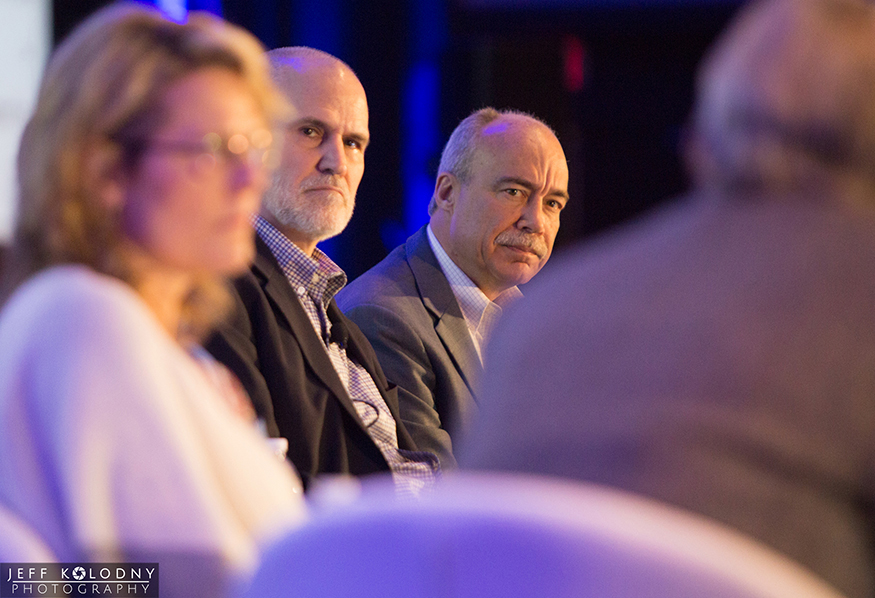 When hiring a photographer for a special event, trade show or corporate function, seek to find a photographer who has the ability to tell the story through pictures. Since photography itself has no sound, the photographer should be experienced in using a visual only medium to convey the story.